Tyler Noseworthy signs with Sydney Bears for 2017!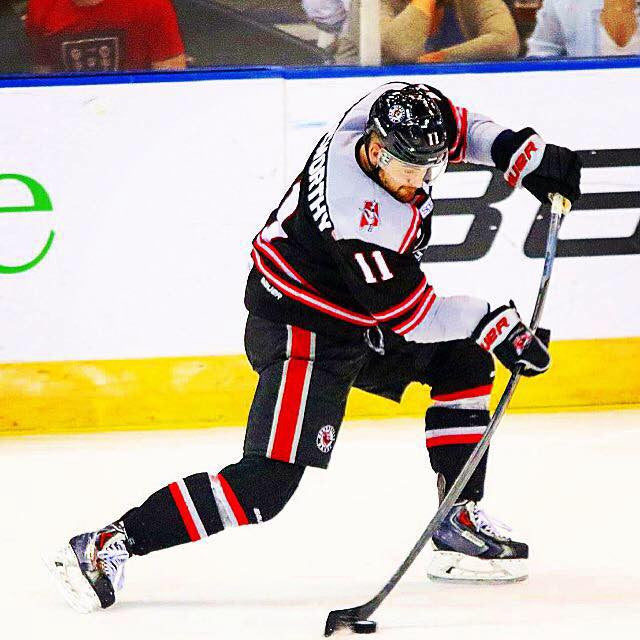 The Sydney Bears have signed forward, Tyler Noseworthy for the 2017 AIHL season.
The 25-year-old Canadian comes to Sydney from the Southern Professional Hockey League, where he has totaled 29 points in 69 games.
Noseworthy is going to be an important piece in the Bears offense, bringing hockey experience from a range of North American leagues, from the CIS, FHL and ECHL. During his time in the FHL with the Danbury Titans, he recorded 60 points in 49 games. Standing at 6-foot-1, Noseworthy brings speed and an impressive skillset that will add depth to the Bears forward lines.  
After hearing about the league from former Ice Dogs player, Matt Puntereri, Noseworthy decided to begin his international hockey career in Sydney.
"I'm looking forward to being a key contributor to the Bears this season in hopes of winning a championship for the organization, and I'm of course extremely excited to see a new part of the world!
After learning more about the team and Speaking with coach Ron, my decision was easy and I'm extremely excited to get down there and get going!" 
Sydney Bears head coach Ron Kuprowsky is equally thrilled to have Noseworthy on the roster for the upcoming season:
"Tyler will bring size and experience to the club having played for a couple championship teams in the past while playing pro and is still playing pro in North America.
He comes highly recommended with an abundance of hockey pedigree. He will be a great addition to the team."
Tyler will make the trip to Australia once his season with the Huntsville Havoc is over, the Bears want to wish him and the Havoc luck as they move into the first round of the playoffs.
The Bears open the season against the Ice Dogs on April 22 in the first Battle of Sydney. Tickets are available online now.
Leave a comment
Comments will be approved before showing up.