Tommy Steven To Return In 2019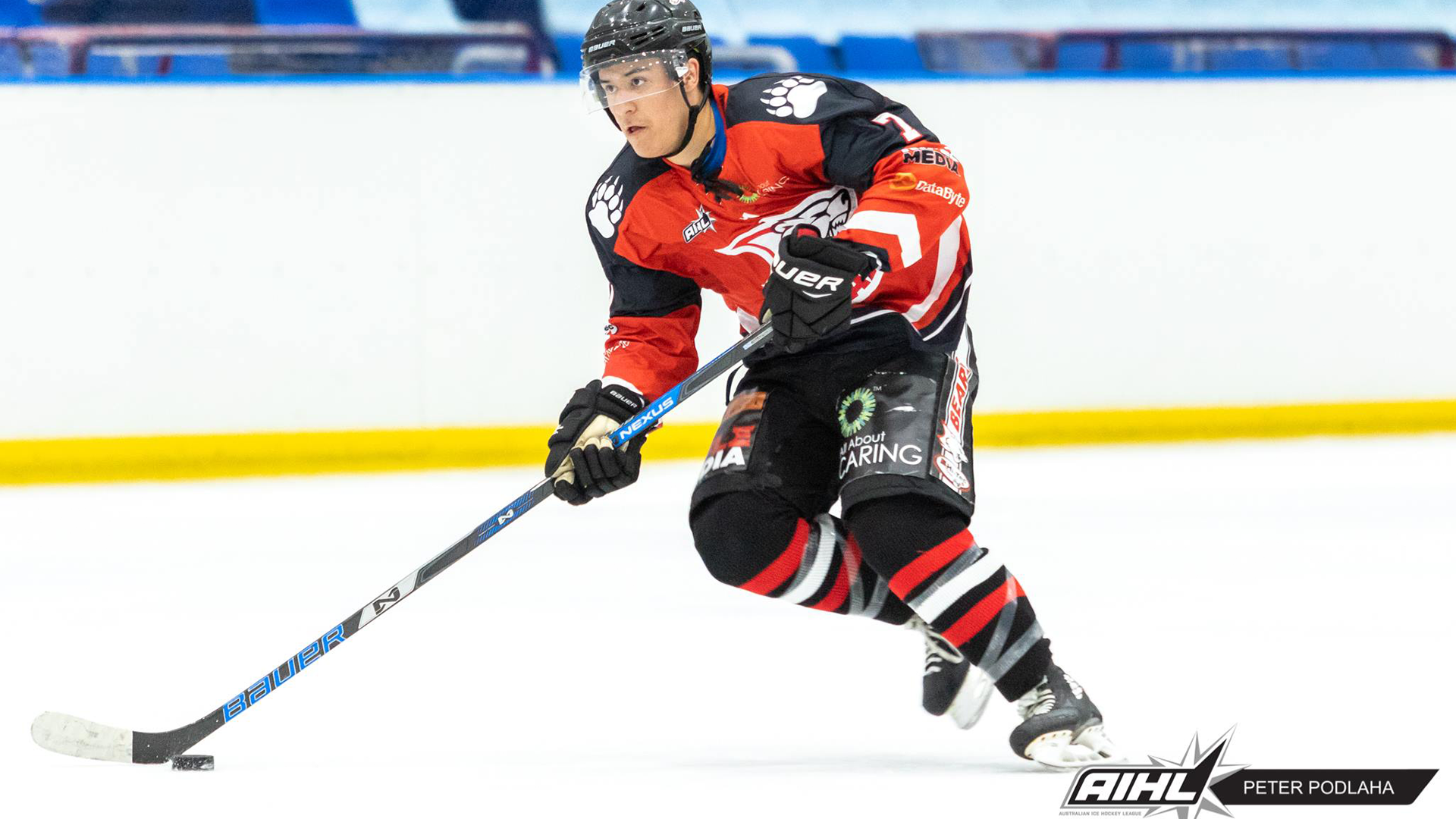 The Sydney Bears welcome home Thomas Steven after a successful season in the WSHL with the Bellingham Blazers.
The 20-year-old, Brisbane native first played for the Bears in 2018 where he quickly proved himself as a valued member of the team's Australian core. Steven went on to represent Australia at the U20 World Junior Championships where he amassed 8 points in 5 games.
It was his most recent season with the Bellingham Blazers where he amassed 82 points in 50 games that has Assistant Captain, Ryan Annesley excited about having Steven back on the ice in 2019:
"Tommy was a major bright spot for us last season and after the year he had overseas we are expecting him to be even better this year. He brings some serious offensive flare and enthusiasm that really gives our club a boost. We're very excited to get him back."
The Bellingham Blazers took out the Northwest Division Championship after Steven netted the game winning goals that also sent the team to the Thorne Cup.
At 6'0" and 78kg, Steven is rapidly becoming a formidable force on the Bears forward lines and the off-ice management are thrilled that he has signed once again for 2019. President, Wayne Hellyer said:
"Tommy is one of those players who continually improves year after year. He is a great forward and to show such skill at his age, he's definitely going to be one to watch this season and in those to come."
Thomas Steven has gained the love and support of Bears fans since his debut for the team last season. Particularly by the "Rowdy Bears" a group of dedicated fans who have chosen to sponsor the club in his name.
Leave a comment
Comments will be approved before showing up.