Rivait and Kimlin Named 2017 AIHL All-Stars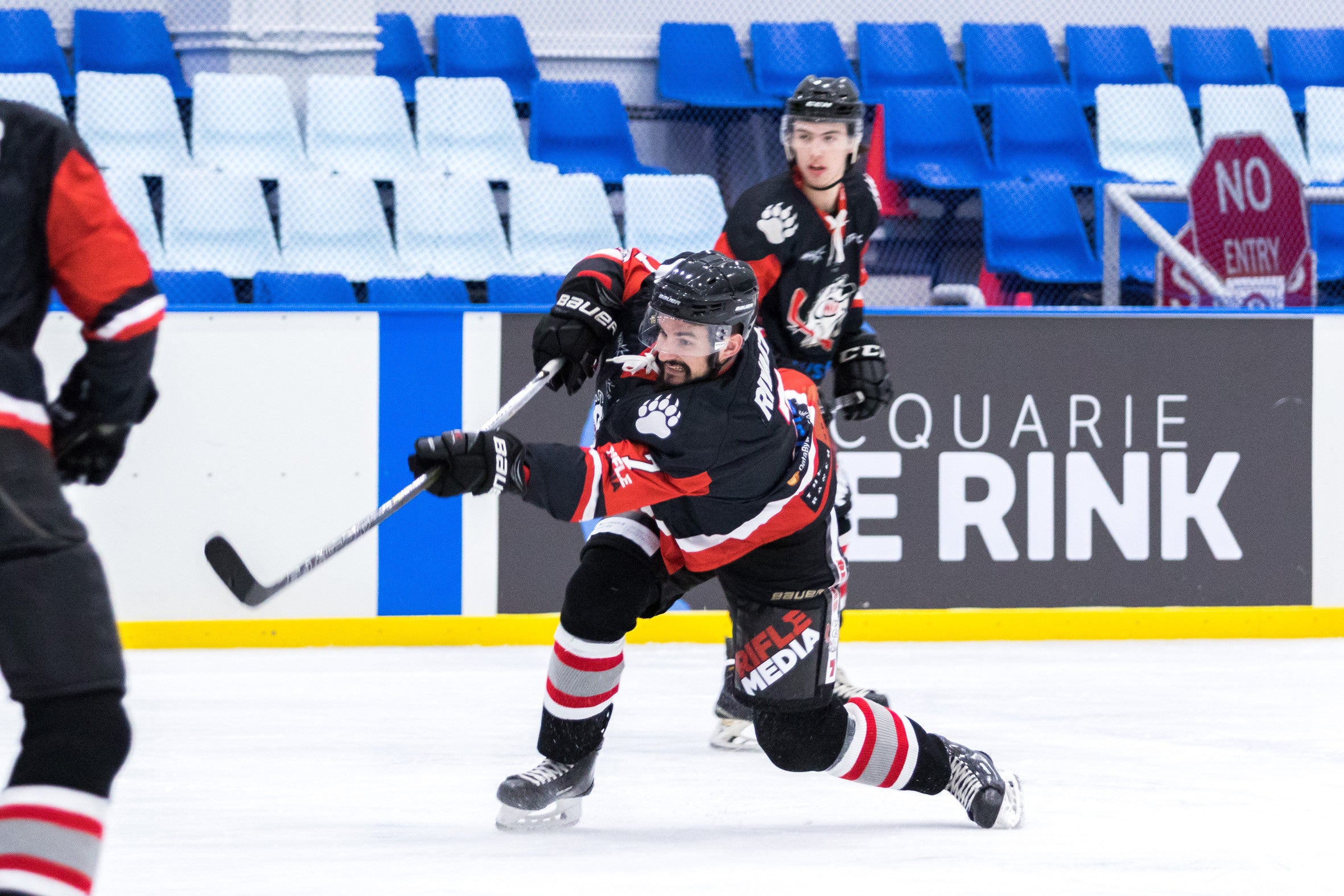 Sydney Bears defenceman Nick Rivait will be lining up against goaltender Anthony Kimlin after being named on opposing sides for the 2017 AIHL All-Star Weekend.
This will be the second appearance for Anthony Kimlin after being named in last years' line-up. For Nick Rivait, who only recently arrived as an import for the Bears, it'll be his AIHL All-Star debut.
Nick will find himself alongside players including Adelaide Adrenaline veteran Greg Oddy, Ice Dogs' captain Scott Stephenson, fellow Southern Professional Hockey League (SPHL) alumni Peter Di Salvo and his All-Star captain, Lliam Webster of the Melbourne Ice.
Anthony is one of two goaltenders named for his team, captained by Melbourne Mustangs forward Jamie Bourke. In front of him in defence will be Newcastle Northstars' Robert Malloy and CBR Brave's Jan Safar among others, whilst Geordie Wudrick of the CBR Brave and Ben Breault of the Perth Thunder will hopefully provide firepower in attack.
It appears just rewards for both players early season performances with the Sydney Bears, with Nick patrolling the blue line with authority and having tallied a goal already this year. Kimlin has been as strong as ever in net, recently finding himself named the Skaters Network 'Local Player of the Week', in part for his stellar showing against a goal hungry CBR Brave.
Per the official AIHL website; each of the 34 All Stars will compete in at least two of the six skills contests consisting of the APA Group Breakaway Challenge, Air Canada Fastest Skater, Ryzer Elimination Shootout, Skaters Network Hardest  Shot, Shooting Accuracy and Rifle Media Stickhandling Competition.
The weekend will culminate with a game between both sides the following day with up to $20,000 available in prize money for the players across the weekend.
The AIHL All-Star Weekend will be hosted at the O'Brien Group Arena in Melbourne's Docklands across the June long weekend. The skills contests will play out on Saturday, June 3rd and the 2017 AIHL All-Star Game for the Mick McCormick Cup will occur on Sunday, June 4th.
Head to the AIHL website for more information on the 2017 AIHL All-Star Weekend. Tickets are available now.
Photo Credit: Peter Podlala
Leave a comment
Comments will be approved before showing up.