Nick Rivait to join Sydney Bears in 2017!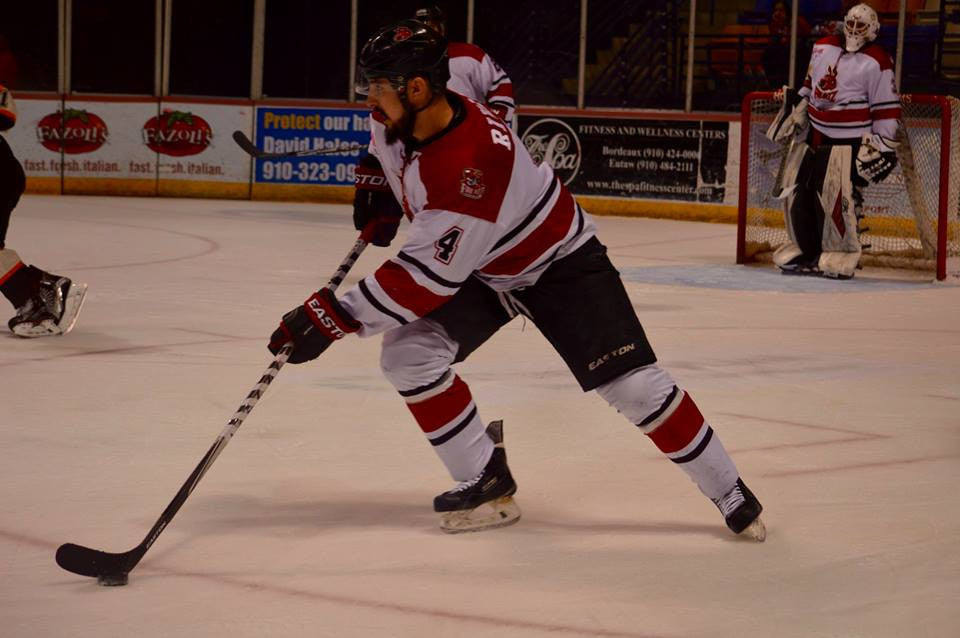 Nick Rivait is the second import signing for the Sydney Bears in 2017.
Standing at 6-foot-2, the Ontario native joins the Bears off the back of two seasons in the Southern Professional Hockey League with the Fayetteville FireAntz.
Rivait played NCAA III hockey with SUNY Oswego, where he was named assistant captain in his final two seasons. During his college career he totaled 41 points in in 75 games, with 58 penalty minutes. Since signing with the FireAntz, Rivait has registered 37 points in 99 games with 111 penalty minutes.
Now, the skilled defenseman is taking his skills to the ice Down Under. On making the trip to play hockey in Sydney, Rivait said:
"What I am looking forward to the most coming to Sydney is to experience the new culture and learn about how people live and thrive in Australia. I also know that Sydney is a great team and I'm looking forward to bring some experience on the back end to hopefully win a championship this season.
I decided to join the Sydney bears because of the great reviews and experiences shared with me from a teammate. I've heard nothing but incredible stories and can't wait to finally get there."
Having heard about the Australian Ice Hockey League from former Bears forward, Joseph Harcharik, Rivait is looking forward to facing off with his current teammate when the Bears take on the Northstars later this year.
 "Playing against Joe will definitely be a change from being on the same team. He's a great player and will bring a lot to the Newcastle offense but I plan on bringing great defense to the Bears and will play as hard as I can whether it be against Joe or not."
The 100-kiloed defensemen brings a wealth of experience that will anchor the Bears defense this season. Vice President, Matthew Burrell is thrilled to have Rivait's size and skill in the defensive lineup:
"When you're able to sign guys like Nick, it's huge. It's going to be great having him on the ice this season to add depth to our defense. He'll be a big asset to our younger Australian defensemen who are eager to learn from players with Nick's skillset."
Nick will make the trip to Australia once his season with the FireAntz is over. The Bears want to wish him and the FireAntz luck as they move into the first round of the playoffs.
The Bears open the season against the Ice Dogs on April 22 in the first Battle of Sydney. Tickets are available online now.
Image: Amanda Hammond
1 Response
Leave a comment
Comments will be approved before showing up.