Kimlin Named Local Player of the Week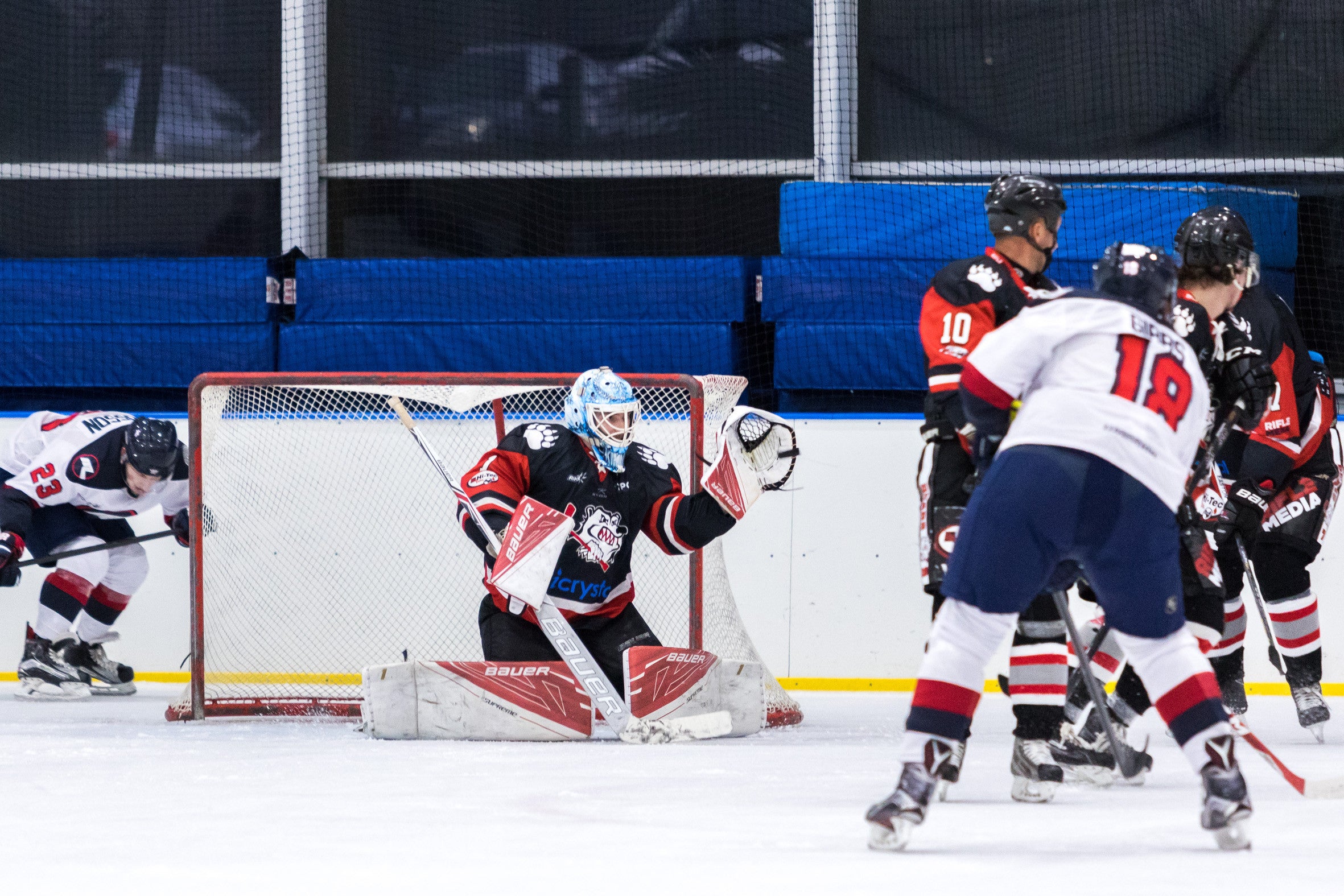 Sydney Bears' goaltender, Anthony Kimlin has been named the Skaters Network 'Local Player of the Week' for his performance in Week 3 of the 2017 AIHL season.
Despite having only played four periods of hockey, due to the Bears' abandoned fixture against the Melbourne Ice, Anthony delivered a near perfect 34 saves on 35 shots.
Facing a lethal offence from the CBR Brave side who had netted eleven times in just three games, Kimlin stood strong, conceding just one goal, despite the opposition firing everything they could at him.
This included an absolute shelling in the third period where the Canberra team were able to tally seventeen shots on his net.
The Australian number one goaltender is no newcomer to the AIHL with previous stints with the Gold Coast Blue Tongues in 2012 and the Sydney Ice Dogs in 2013, delivering impressive .930 and .919 save percentages across those seasons.
Last season, returning to the Sydney Bears after spending time playing in Canada for the Whitby Dunlops, Kimlin delivered a .909 save percentage, facing a challenging 766 shots across the season.
His form at the start of this year saw him named the Player of the Tournament for Australia and Best Goaltender of the Tournament in the Mighty Roos' silver medal performance in the IIHF World Championships Division II Group A.
The Bears are thrilled that he has been offering up similar high-quality performances in the AIHL, with a remarkable 1.77 goals against average and an imposing .941 save percentage for 2017 so far. Only Perth's import goaltender, Peter Di Salvo has been better in the early going this season.
We'd like to congratulate Anthony on the achievement and have no doubt he'll be delighted to be recognised by Skaters Network.
Photo Credit: Peter Podlala
Leave a comment
Comments will be approved before showing up.