Jackson Brewer to join Sydney Bears for 2017!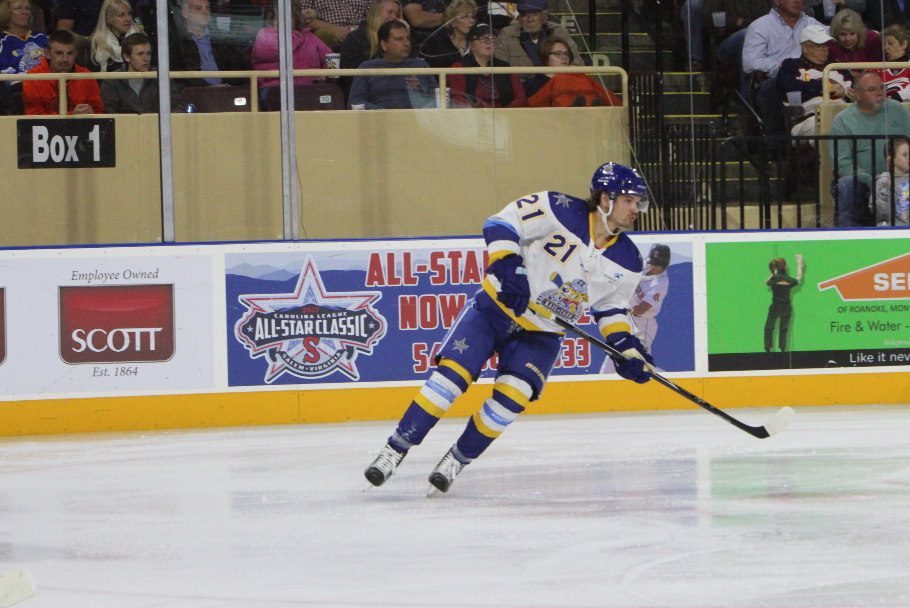 The Sydney Bears are excited to announce their first import for 2017, forward, Jackson Brewer.
Brewer played NCAA III hockey with Trinity College, where he captained the team in his senior year. After a successful college career where he totaled 122 points in 103 games, he then moved into the SPHL where he currently plays with the Roanoke Rail Yard Dawgs. Since entering the SPHL in the 2015-2016 season, Brewer has totaled 73 points in 91 games.
On making the move Down Under and playing in the AIHL Brewer said: 
"I first heard about the opportunity to play overseas in Australia about a year and half ago.  There are a number of guys from our league that have played over in Australia and after doing some research into the league and the overall experience of playing 'down under' I knew it was something I wanted to look into for myself."
On why he chose Sydney, Brewer said it was the opportunity to take his playing career overseas and experience the city and the culture:
"At this point in my career I haven't had the opportunity to play overseas.  I knew I wanted to be in a great city, and once I spoke with Coach Kuprowsky about the organization, it was an easy choice for me.  Playing in Sydney for Ron and the Bears is a very exciting opportunity for me."
Vice President for the Bears, Matthew Burrell is equally excited to have Brewer on the roster:
"Jackson has had some seriously impressively stats this season. We're excited to have someone like him on the roster this season to help put some pucks in the net! He is going to be a great addition on and off the ice and we're really looking forward to having him play for the Bears this year."
 Jackson will make the move to Sydney once his SPHL season is over.
 The Bears open their season with the first Battle of Sydney in the Sydney derby against the Ice Dogs on April 22. Tickets are available online now.
Leave a comment
Comments will be approved before showing up.