Game Preview: Sydney Bears vs Perth Thunder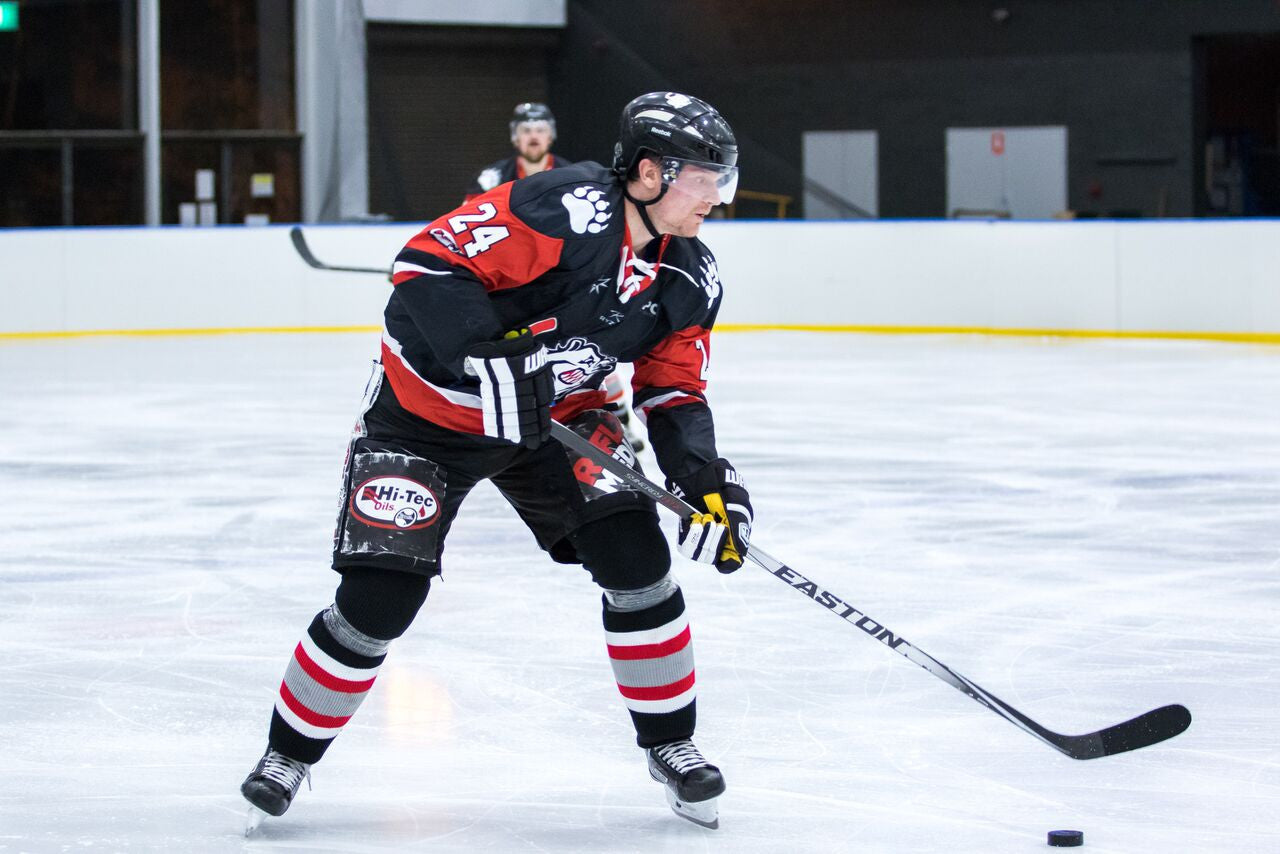 PERTH THUNDER (1-0) at SYDNEY BEARS (0-1)
Venue: Macquarie Ice Rink (Google Maps)
Tickets: Available at the rink or from the Bears Shop.
The Sydney Bears may have come up empty handed against the Sydney Ice Dogs last Saturday, but Sunday's game represents a real chance to get their first points on the board at the newly renovated Macquarie Ice Rink.
The Thunder have picked up where they left off last year, steaming out of the blocks with a strong showing in their win against the Newcastle Northstars. Perth take on the Ice Dogs on Saturday night and the Bears will want to capitalise on what should be a bruising affair for the Western Australian side. The goal for the Sydney Bears has to be sealing a first win on their new home ice.
BEARS' KEYS TO VICTORY
FAST START: A flight across the continent, followed by what should be a physical encounter with the Ice Dogs could see the Thunder vulnerable to a fast start from the Sydney Bears.
ACCURACY: With Peter Di Salvo returning for another campaign in Perth, it's not going to be easy for the Bears to score goals. They'll need to have pinpoint accuracy on Sunday night to best the Thunder goaltender.
POSSESSION: Possession wasn't too easy to come by for the Bears on Saturday, with plenty of time spent challenging for the puck rather than having a handle on it. It will be vital in limiting the chances of Thunder danger man, Benjamin Breault on Sunday night.
IN THE SPOTLIGHT
Anthony Kimlin (Goaltender) - All the scoring in the world is negated if you concede, which is why Kimlin is so important to the Bears. Having returned from his MVP performance with the Australian national team, he has started the AIHL season impressively. Kimlin has only conceded 1 goal thus far; tallying a goals-against-average of 1.03, coupled with an equally imposing 95.8 save percentage.
FROM THE BENCH
"[We are] looking forward to playing Perth on Sunday. They are always a quality side and they have already beat Newcastle last weekend, so it will be good test for us.
[We] have to take advantage of them after a long trip and what will hopefully be another packed house at Macquarie Centre. Playing in front of the full house last week was unreal and [we] can't wait to have another capacity crowd; it really pushes us to the next level as a team." -- Michael Schlamp
PREVIOUS MATCHUPS
July 23 - Thunder 4 at Bears 2
August 7 - Thunder 4 at Bears 3
August 13 - Bears 0 at Thunder 2
August 14 - Bears 1 at Thunder 2
PERTH NOTES
In the past few seasons, Perth have carved out their niche as a top four team that has not yet been able to step it up when they reach the Goodall Cup weekend. Their core of Australian talent has grown stronger year on year, whilst their import choices haven't disappointed.
Returning 50-point scorer Benjamin Breault (1G, 2A) opened his account for the year with a three point game against Newcastle. Defenceman Per Daniel Göransson (2A) also showed his offensive prowess from the blue-line, whilst Peter Di Salvo (2.00 GAA) was as strong as ever in net despite the Northstars peppering him with 35 shots. All three are players that the Bears will need to ensure they focus on in order to limit their effectiveness.
FUN FACT
Jackson Brewer will be hoping for similar results to his last encounter with the Perth netminder. Playing in the SPHL for Roanoke, Brewer's team put three (plus an empty net goal) past Di Salvo in net for the Mississippi RiverKings, back in February.
Leave a comment
Comments will be approved before showing up.