Game Preview: Sydney Bears vs Newcastle Northstars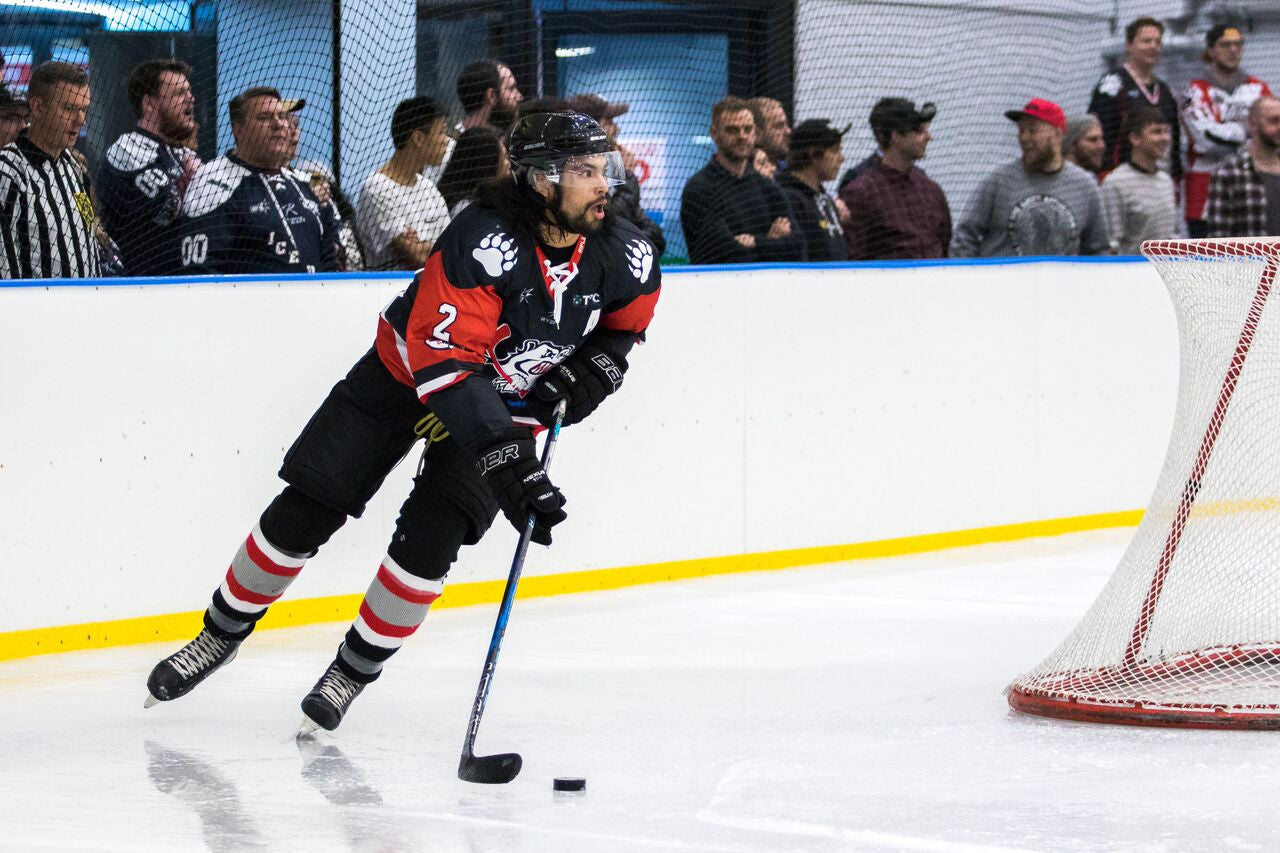 SYDNEY BEARS (0-1) at NEWCASTLE NORTHSTARS (0-2)
Venue: Hunter Ice Skating Stadium (Google Maps)
Tickets: Available at the rink or by phone at (02) 4954 4499.
After a tough 1-0 loss to cross-town rivals, the Sydney Ice Dogs, the Sydney Bears will look to re-group this weekend in their first road trip of the season, heading up the M1 to face off with reigning champions, the Newcastle Northstars.
Both teams came out of the opening weekend without a win to their name, with Newcastle looking to turn around from a cross country road trip that encompassed Adelaide and Perth. The Bears, no doubt, will be on a high from such a well-attended season opener and a game they could have won if not for the strong performance of Ice Dogs' goaltender Damien Ketlo.
BEARS' KEYS TO VICTORY
DISCIPLINE: The team needs to minimise the time spent killing penalties against the Northstars. The Bears gave the Ice Dogs 7 powerplay opportunities in the season opener and will be facing a team that has scored 5 times already this year, including a powerplay marker.
SHOOT: You can't score if you don't shoot the puck. The Bears did put plenty on the net in their opening game but will need to ramp their shooting attempts up even further if they're to leave Newcastle with their first win of the year. The Northstars conceded 7 goals on the weekend and thus could be vulnerable to persistent attacking pressure.
TEAMWORK: With their new imports ready to suit up on Saturday, the Bears will need to bond fast and put on a team showing from the outset. The veteran core will need to ensure the new guys are welcomed into the team and are raring to go at puck drop.
IN THE SPOTLIGHT
Brian Funes (Defence) - Funes ended last season having played all 28 games, tallying 8 (4G, 4A) points for the Bears and will be looking to increase upon that points total this year. His performance in the Mighty Roos IIHF World Championship (Div II Group A) silver medal team was particularly impressive and he is expected to be relied upon, once more, as one of the key shut-down defensemen on the roster.
FROM THE BENCH
"Both teams are coming off a loss last weekend, so both are going to come out flying. Newcastle is going to try to make a statement to obviously prove why they are last year's champions and we've got a really solid and talented team looking to compete with them, which we can and we will.
It's always great playing against a championship team; everyone's level of compete rises.
We know we've got what it takes to be a top four team this year so matching up against them early in the season is a great thing and hopefully we'll walk away with a win!" -- Adrian Esposito
PREVIOUS MATCHUPS
May 21 - Northstars 6 at Bears 4
June 19 - Northstars 1 at Bears 2 (SO)
July 3 - Bears 3 at Northstars 0
July 30 - Bears 2 at Northstars 5
NEWCASTLE NOTES
Newcastle has been known to start the season slowly before ramping up their performance in time for the sprint towards the Goodall Cup. Based on this season's start, we should expect no different.
Matt Marantz (2G, 1A), Stephen Kuhn (3A) and Robert Malloy (1G, 2A) all bring two-game point streaks, whilst Felix Poulin had a three point night (1G, 2A) in Adelaide on Saturday. Between the pipes, neither Nicholas Mizen (4.00 GAA) nor Charlie Smart (3.04 GAA) shone on the weekend and the Bears should look out for a rebound performance from whoever starts on Saturday.
FUN FACT
Former Sydney Bear, Joe Harcharik will likely line up against his Southern Professional Hockey League teammate, Nick Rivait; both having plied their trade in North America with the Fayetteville FireAntz. 
Leave a comment
Comments will be approved before showing up.