Game Preview: Sydney Bears vs Melbourne Ice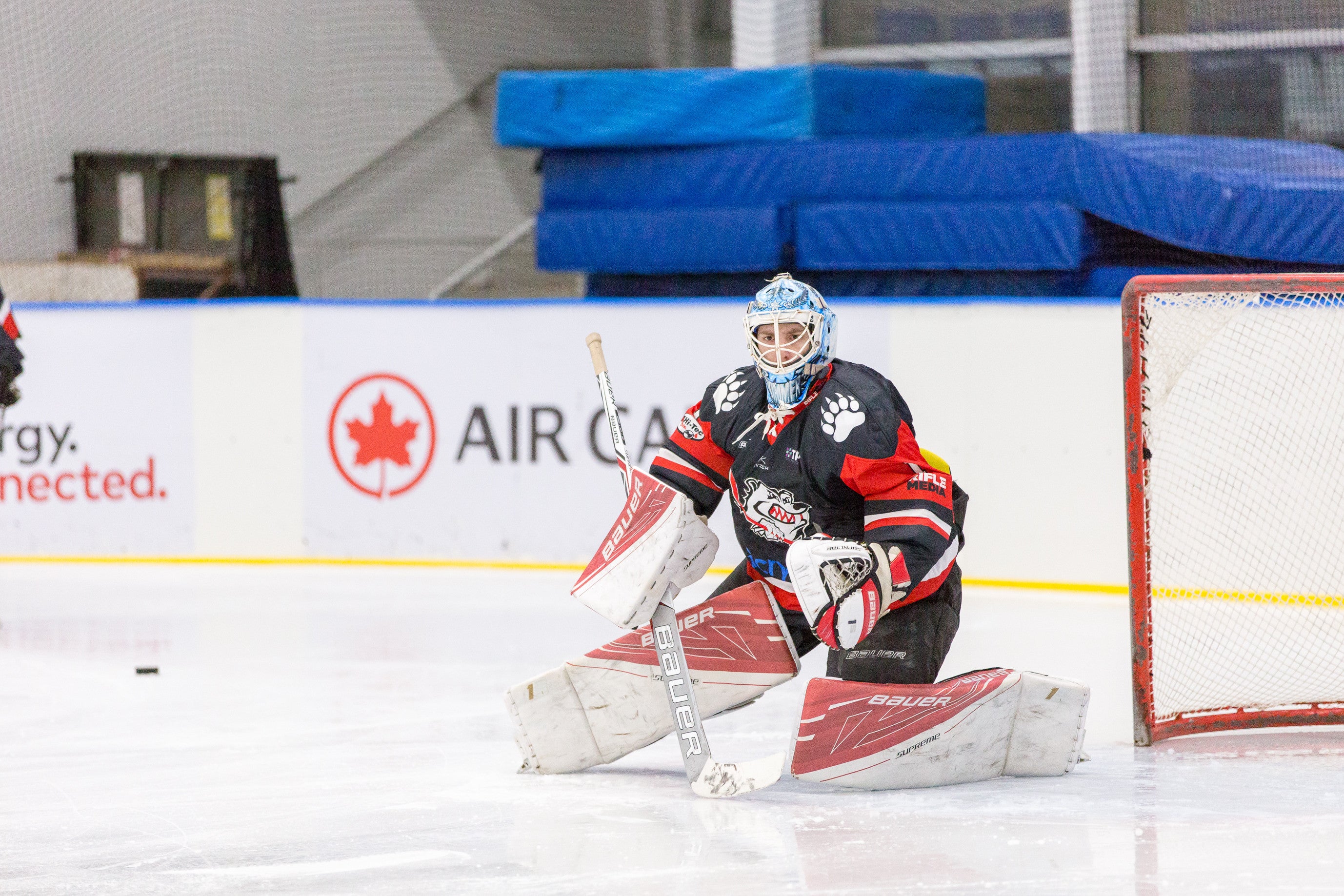 MELBOURNE ICE (2-1-0) at SYDNEY BEARS (1-1-2)
Venue: Macquarie Ice Rink (Google Maps)
Tickets: Available at the rink or from the Bears Shop.
A strong third period showing against the CBR Brave should hopefully see the Sydney Bears carrying some energy into their second home encounter this weekend at Macquarie Ice Rink. Melbourne also carry momentum after a shootout win against the reigning champions in Newcastle.
Melbourne is not to be underestimated; Viktor Gobbs Sjödin proved once more against the Northstars that he needs to be held out of the game. Beyond that one player, the Ice has impressive depth throughout their lines and will be seek to stymie any sort of rhythm the Bears look to get going.
BEARS' KEYS TO VICTORY
PLAY HARD, PLAY SMART: If anything was evident against Canberra, it was that Sydney has a strong checking game when they get it going. However, they need to be clever about it and not take penalties as a result. If they can play a smart checking game, there is every chance they can get under the skin of the Melbourne side.
THE FRONT LINE: The return of Vlad Rubes seems to have sparked some life back into Michael Schlamp and Tomas Landa alongside him. The trio makes up the majority of Bears' scoring this season and will need to continue firing all cylinders to ensure a chance at the win.
STICKS IN LANES: As simple as it sounds, limiting the scoring and shooting chances will be vital. Melbourne Ice has a significant amount of firepower as evidenced in their seventeen goals through three games this season. The defence will need to be strong ad limit the options for their opposition.
IN THE SPOTLIGHT
Nick Rivait (Defence) - Nick's arrival has reinforced an already strong defence; not only is he offering valuable mentoring to some of the younger defence men in the line-up, he has taken on a vital role, especially on the power play. Whilst he sees his position more as a shutdown player, he has shown multiple times already this season that is more than able to step up and get chances on net.
PREVIOUS MATCHUPS
May 14 - Ice 3 at Bears 2 (SO)
May 15 - Ice 3 at Bears 1
June 25 - Bears 4 at Ice 3 (SO)
July 17 - Bears 1 at Ice 4
MELBOURNE NOTES
Melbourne has, much like last season, been incredibly strong in the early going this year. They remain unbeaten with five and eight goal hauls against the Adelaide Adrenaline highlighting just how dangerous the team can be given the chance.
Scoring for the Ice hasn't been limited to just the one player; it has been spread evenly throughout the whole line-up. With just three games played, already fourteen different players have picked up at least a point. Leading the charge are Kristoffer Backman (4G, 2A) and Joey Hughes (2G, 4A), whilst the rest of the Swedish connection is offering plenty of secondary scoring through Viktor Gobbs Sjödin (3G, 2A), Niklas Dahlberg (2G, 2A) and Sebastian Ottosson (1G, 2A).
FUN FACT
Last season saw the Bears host both their home games against the Melbourne Ice in front of sold-out crowds in Brisbane. Unfortunately, they were unable to come up with the goods on the ice but the weekend certainly proved a fun experience for all involved.
Leave a comment
Comments will be approved before showing up.