Game Preview: Sydney Bears vs Adelaide Adrenaline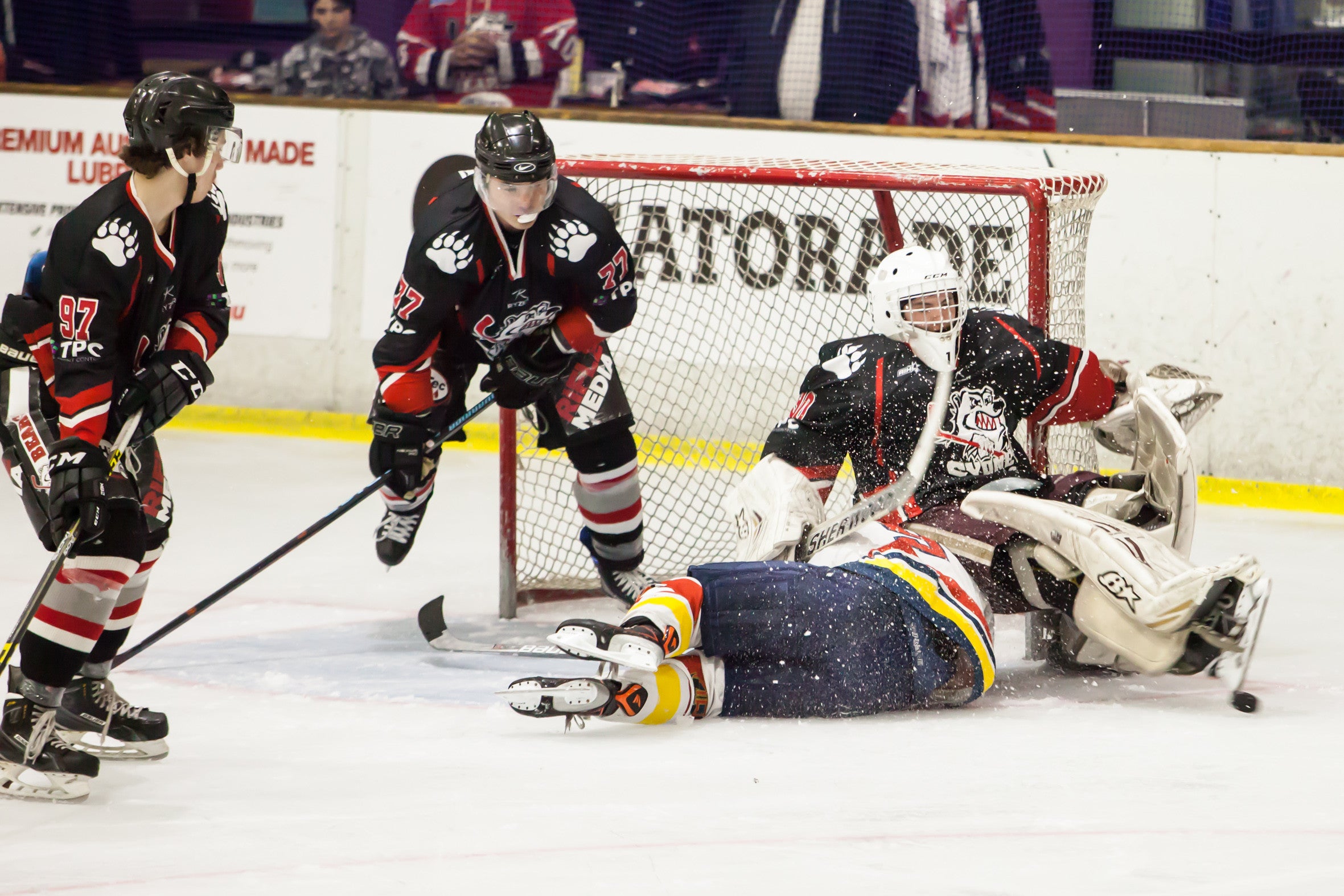 ADELAIDE ADRENALINE (2-5) at SYDNEY BEARS (1-2-1-2)
Venue: Macquarie Ice Rink (Google Maps)
Tickets: Available at the rink or from the Bears Shop.
The Bears returned from last weekend's road trip to Perth with another three points in the bag, having split the two games with a shootout win and shootout loss. Their strong performance on the road, against a team expected to be in contention for the top four will definitely have boosted the teams' confidence.
The Adrenaline, meanwhile, are struggling with seven players missing through injury, not least their captain David Huxley and top local scorer Darren Corstens. They come off the back of heavy losses in Sydney and Melbourne, downed 5-1 and 9-5 by the Ice Dogs and Mustangs, respectively.
BEARS' KEYS TO VICTORY
ALL-OUT ATTACK: Whilst Adelaide does have reinforcements arriving in net with their new import goaltender now in the country, the Bears need to go all-out on the attack to really ensure he meets the grade in the Australian Ice Hockey League.
EXPERIENCE: Sydney have plenty of older heads in their line-up especially against an Adrenaline side that has travelled to Sydney with a significant number of younger, less experienced players standing in for their injured cohort. It'll be up to the older heads to play a sensible game to ensure they're not outgunned by youthful exuberance.
GET IT DONE EARLY: Against the Thunder last weekend, the Bears made their fan base sweat with a late comeback shootout victory courtesy of two goals in the last two minutes. They need to make sure they wrap up this game early on rather than leaving it to late game dramatics to win.
IN THE SPOTLIGHT
Michael Schlamp (Forward) – A veteran for the Bears, the team captain seems to have stepped up his game this season. This could be a case of having found a settled spot alongside Tomas Landa and Vlad Rubes or it could be his meticulous training regime away from the rink. Schlamp has seen less time in the penalty box this season and more time providing valuable leadership on the ice and it's really proven a difference maker thus far.
PREVIOUS MATCHUPS
June 4 - Bears 6 at Adrenaline 2
June 6 - Bears 4 at Adrenaline 3 (SO)
July 10 - Adrenaline 3 at Bears 2 (SO)
August 21 - Adrenaline 3 at Bears 2
ADELAIDE NOTES
Adelaide started the year strongly, defeating Newcastle, but since then it's seemingly all been downhill. Last weekend saw the team concede fourteen goals across two games; numbers which are never going to lend themselves to winning games.
The team is clearly missing the firepower of Adelaide local, Wehebe Darge who will be suiting up for the CBR Brave this season. Luckily though, Darren Corstens (4G, 3A) has stepped up somewhat as a non-import player but he will be missing the weekend trip to Sydney through injury. Beyond him, the scoring is coming from import signings, Cameron Critchlow (9G, 5A) and Cole MacMillan (3G, 6A).
FUN FACT
If you combine the scoring totals of Adrenaline's Greg Oddy and Sydney's Vlad Rubes, they have 996 points in the Australian Ice Hockey League. Adding together the point totals of all the players on the Sydney Bears roster this season, you'd struggle to meet that number. The duo is quite rightly held in very high regard across the competition.
Photo Credit: Rev. William Stewart
Leave a comment
Comments will be approved before showing up.