Bears Defeat Northstars 4-3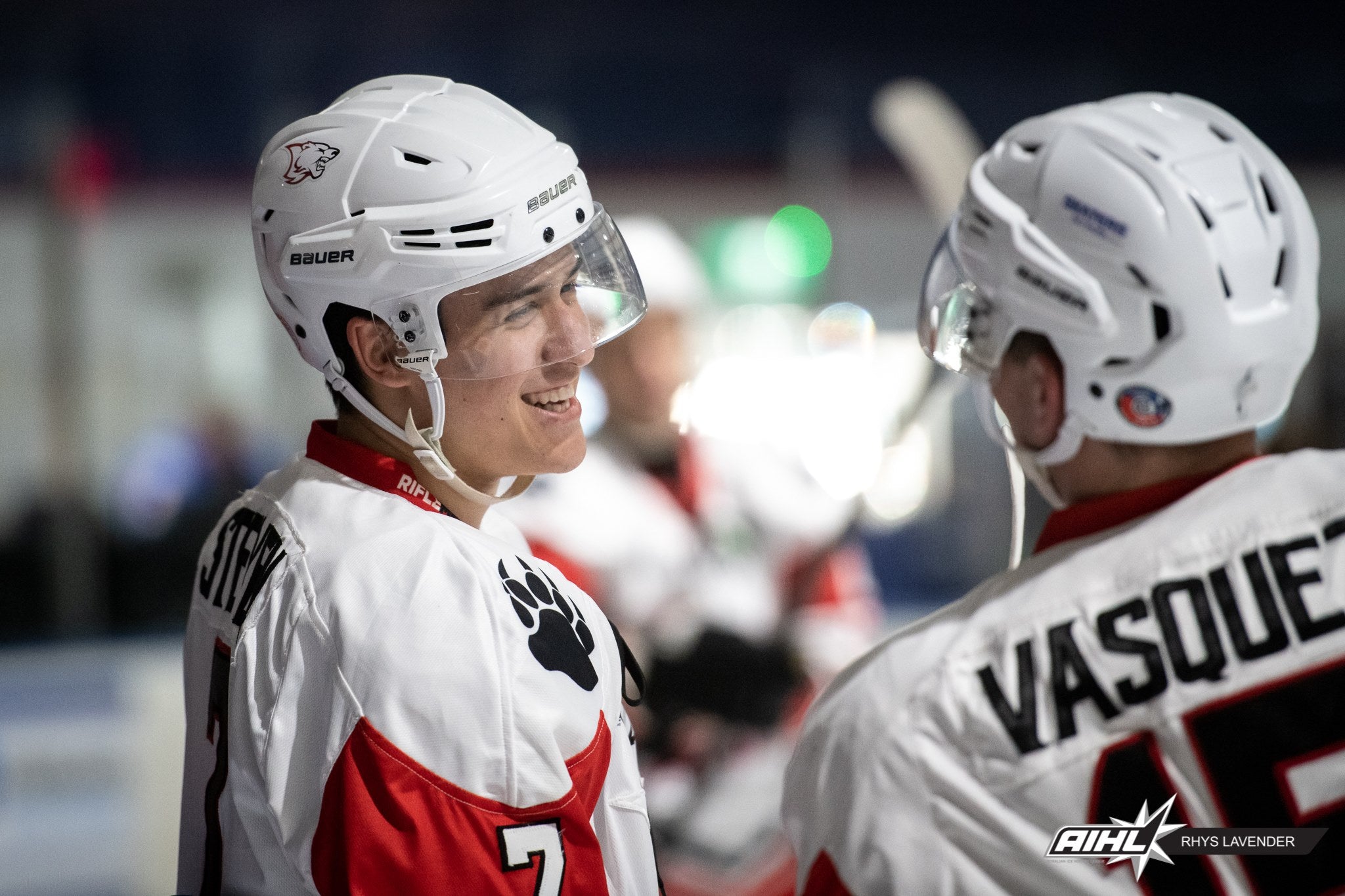 Sunday August 12
Bears 4 def Northstars 3
With both teams looking to secure the W, both came out with an air of desperation that made for some hard hitting hockey. The first period opened with end to end action with both teams struggling to break through. Though it was our rivals to the north that opened up scoring late into the first period with a goal for Northstars import Sammy Banga.  
It didn't take long for your Sydney Bears to take the upper hand though, with Ryan Lough tying up the game unassisted with a beautiful short handed goal that saw the scored evened up at 1-1. It wasn't long after that the Bears buried another puck with Greame Strukoff capitalising on the Bears power play after Hayden Sheard sat for an interference call, giving the Bears a 2-1 lead with just over 7 minutes remaining in the second. Sammy Banga tied is up again for the Northstars but your Bears weren't going to end the period without taking the lead. And they did just that thanks to Captain, Michael Schlamp who scored a late goal assisted by Ryan Lough and Charlie Adams. 
The third started much like the first. The Bears were desperate to keep their point lead and the Northstars were battling to even up the score. Three penalties in the first 10 minutes of the third saw the Bears on the penalty kill, though that didn't stop Ryan Lough (from Charlie Adams) scoring his second short handed goal of the night as Tyerell Clare sat two for roughing. It wasn't long though before the Northstars cut the lead in half again with a power play goal from Captain, Bert Malloy. 
 It wasn't enough however, for the Northstars to secure the win and the game ended with the Bears defeating the Northstars 4-3.  
Thought the game was over? Think again. A misjudged icing call from a linesman with 15 seconds remaining in the third, saw the game resume after the two teams had started lining up to shake hands. 15 seconds on the clock, the Northstars on the power play with 6 men against our 4 out on the ice, Kimmer once again proved why he is the best goaltender in the AIHL and the Bears cleared the puck narrowly missing an empty net. 
The game still ended with the Bears defeating the Northstars 4-3. 
Phew. 
Leave a comment
Comments will be approved before showing up.