Rivait Ready To Go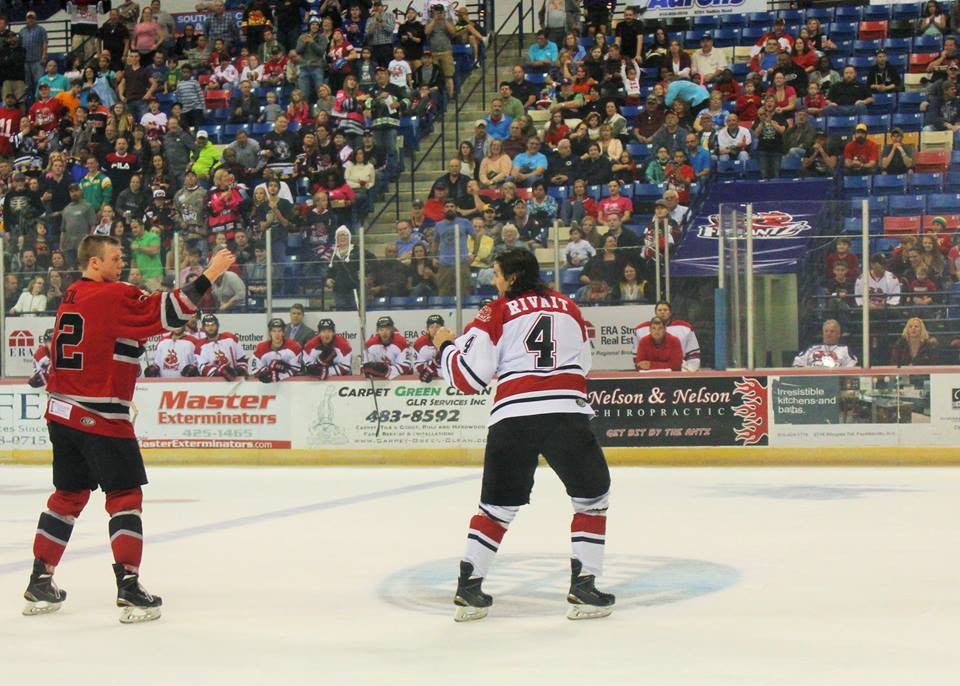 For those that have been on a long flight, they know the struggle of reaching a brand new destination, of adjusting your body clock and just easing out the aches and pains of long distance travel.
Sydney Bears' new import defenceman knows all too well; Canadian-born Nick Rivait arrived in Sydney on Thursday morning, following a days' flying from Toronto and found himself on the ice for a training session at Macquarie Centre on Thursday evening.
"It was tough, [the] lack of sleep, I didn't even get a Wednesday this week," he quipped when asked about that unique challenge. "It was tough trying to get my legs back but I felt decent and [I am] excited to finally get back at it," he added.
That wasn't the only challenge for the new recruit, who pointed out that some of the rinks in the Australian Ice Hockey League will be a new experience for him.
"I didn't really know what to expect but the rink is pretty nice; I've never played in a rink that doesn't have glass so that's different, but it's something to experience and get used to."
In terms of being recruited to play for the Sydney Bears this season, Nick points to his Southern Professional Hockey League teammate in Fayetteville and former Sydney Bear, Joe Harcharik as the guy that convinced him to head to Sydney.
"I met Joe this year and we got to be pretty good buddies; he just constantly talked about how much he enjoyed it. He played here and didn't have anything bad to say, so I started looking into it, he gave me some contacts and the club was all for it."
The pair's friendship will be put on hold on Saturday evening as Rivait makes his Bears' debut against Joe's new team and reigning champions, the Newcastle Northstars.
Rivait expects the encounter to be fun, though his former teammate shouldn't expect an easy ride.
"I only know him as a teammate [and] we're pretty good buddies, but once game time comes that's put away for a few hours. I've already told him a few times he better keep his head up, because he's probably going to be one of their better forwards and I'm supposed to be one of the better defencemen - I'm looking forward to shutting him down," he stated.
There's no doubt Nick will be looking to get off to a winning start with his new Sydney Bears' teammates as they head up the freeway to face Newcastle at the Hunter Ice Skating Stadium on Saturday. A win that would no doubt be sweetened for him by taking the spoils over a good mate!
You can catch Nick in action on Sunday when the Bears return home to Macquarie Ice Rink to take on the Perth Thunder. Get your tickets now. 
Image: Donna Frey Counts
Leave a comment
Comments will be approved before showing up.