Meet the Players: #37 Brent Vandenberg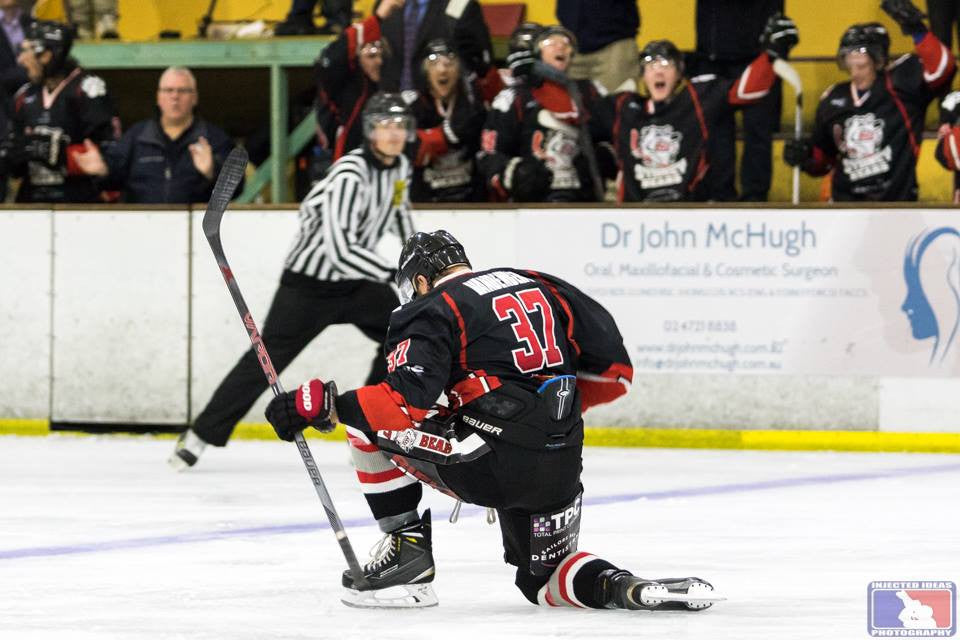 Get to know your Sydney Bears in our Meet the Players series on the Bears Blog. Have a favourite player you want us to interview or a burning question you want to ask? Message us on Facebook or Twitter and let us know! 
What teams/leagues have you played in & how do they compare to hockey in Australia?
I was fortunate enough to play 4 years of Junior split between Ontario and Western Canada. (Burlington Cougars, Salmon Arm Silverbacks, Penticton Vees). I spent 5 years playing college hockey (2 at the NCAA Division 1 Level at Niagara University, and finishing my College Career at Wilfrid Laurier at the CIS level). I also played in Canada for The Dundas Real McCoys and played overseas in New Zealand. Hockey in Australia has been amazing. The quality of players here, imports and locals has been very good, and I think the skill level in this league was prevalent at the AIHL All Star Game. The game itself is a little less physical and doesn't have as much structure as back home. It's a little more of a run-and-gun style of hockey here.
Do you have any game day rituals?
I try to stay as consistent as possible during game day. I usually wake up early and go for a good walk and try to grab a Timmy's on the way but I had to scratch that in Australia and switch it to Tim Tams. I'll eat pasta and chicken usually 5 hours before the game, catch some Zs, and then on the way out, I make a quick PB and J. Rink routine is pretty consistent. First things first, tape the twigs heal to toe, wax them up, get the runners on and warm up. I rarely listen to much music unless it's country, anything else I get too pumped up before games.
Kevin Burns: What age did you start playing ice hockey? 
I have been playing hockey since the age of 2, so 25 years. Stereotypical Canadian who loved the ponds and frozen lakes, born with skates on, hydrated with maple syrup. 

Neil K Wilson: Why the nickname 'Fluffy'?
The legends of Fluffy started deep into my junior and college hockey days. The nickname has travelled with me and it's one of those things that can't be explained, like Bigfoot. 
Nicole Miller: Do you often get confused for your teammate 'Petunia'? 
A few people have mentioned Ryan and I look alike and sound alike because of the Canadian accent so, yes, we have gotten confused. A few key differences to tell us apart: Ryan can usually be caught singing love songs to himself, on ice his shot flutters towards the net, he's a D man and I'm a forward. 
Nicole Miller: Are you single?
I am not single. I have a great Canadian girlfriend who is also here in Australia who plays ringette. However, Petunia, along with several other players are single. 
(Robert Malloy, NNS) Hypothetically speaking - if you had won $5k in the AIHL All Star Game like your mate Anthony Kimlin, would you have the courtesy to evenly distribute your winnings throughout your team? #teamschlamp
I knew it would be a tough go to win the money when I was playing on your line half the game so definitely a hypothetical there. In Kimmers position I think I would donate it all to charity, and I was at the game mainly to celebrate hockey in Australia, the love of the game, and a great group of guys... Haha, no, definitely would have kept it with a 1 in 3 chance like Kimmer.
Leave a comment
Comments will be approved before showing up.