Increased Responsibility For Air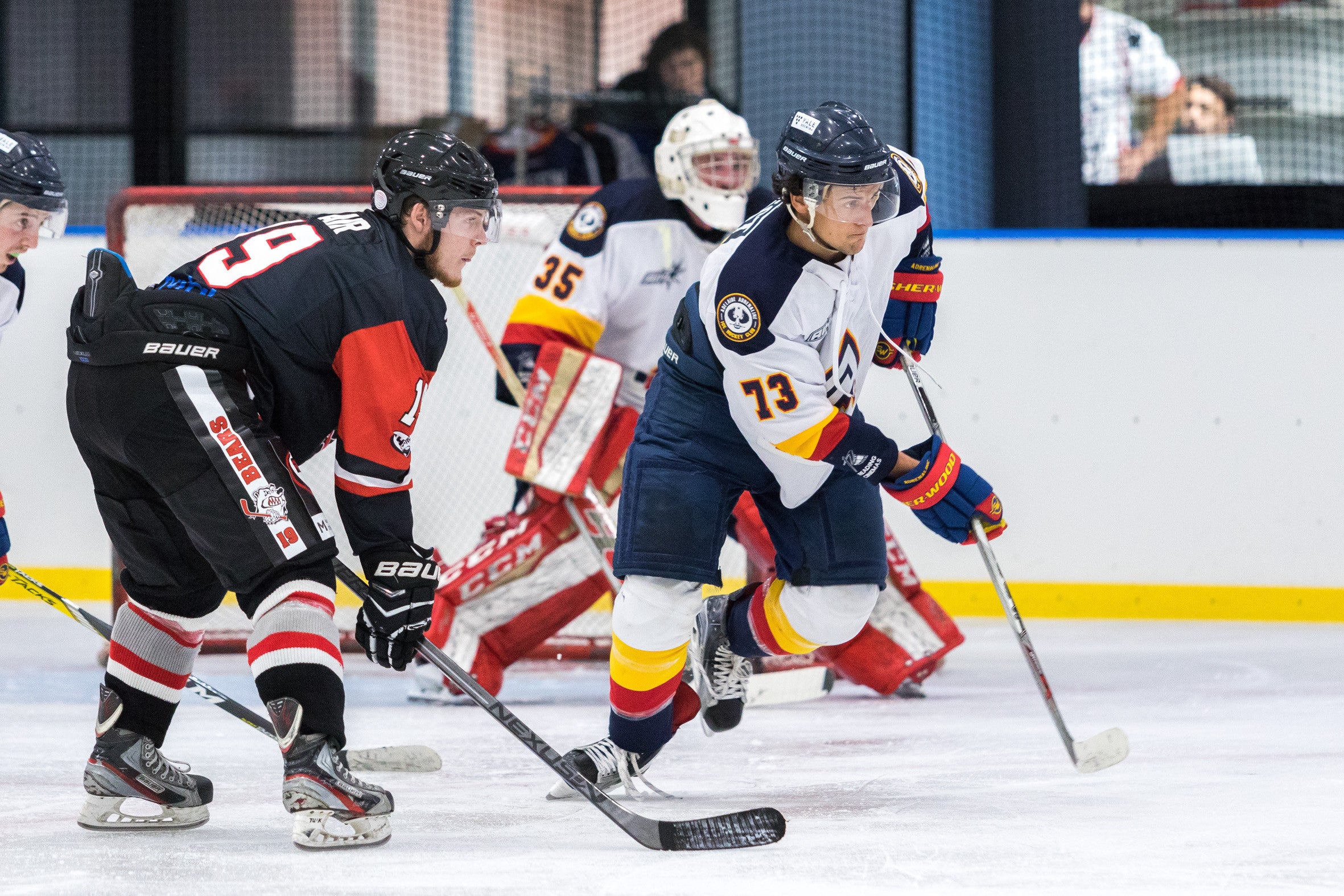 Now entering his sixth season of AIHL competition, albeit only in the past two has he seen a full quota of games; Saxon Air isn't quite grizzled veteran but has some experience now.
This season has seen the Central Coast youngster increasing his time on the penalty kill, a role that he hadn't seen in previous seasons.
He speaks effusively of this increased responsibility - "I'm loving the [penalty kill], blocking shots. Nothing pretty, but keeping it dirty. Making the plays when they're there."
A large part of this shift and expansion of his repsonisbilty is that the coaching staff have partnered him up on a line with Adrian Esposito, who is proving hugley useful to Saxon in improving his own game.
"I'm still pretty new, pretty fresh out there and it's good to have some experience. [Adrian] has been in the league as long as the league's been around by the sounds of it and it's good to have his say - he knows what to do out there and we play a very similar game; we've been playing together for a while now," states Air when asked about his more experienced linemate.
He is quick to add that the older heads in the team are always willing to give feedback.
"When something doesn't work, it's try this, give this a go. There's never a bad thing said. It's always positive. It keeps the team going."
In previous years, Saxon was always one of the youngest on the team, but recent seasons have seen the Sydney Bears willing to give some fresh blood a go. 
The most notable the past two years has been Tyerell Clare, who has shown a marked improvement partnered with import Nick Rivait this year.
The return of James Downie and the impending returns of Jeremy Vasquez and Lachlan Fahmy are also signs of the youth movement and willingness of the team to give youngsters gametime.
For Saxon, it maybe eases the pressure a little:
"It's good to get a good mix of ages out there; it's been a while since I've had anyone under me age wise so it's good to get some fresh legs and a bit of speed," he states.
For the Sydney Bears, bringing younger cubs into the den isn't a bad thing; ensuring that they grow into effective hockey players is the challenge.
Saxon Air is just one example of the team getting it right; adding responsibility as a younger player earns it and not just handing it to them.
Leave a comment
Comments will be approved before showing up.