Five Takeaways: Sydney Bears vs Perth Thunder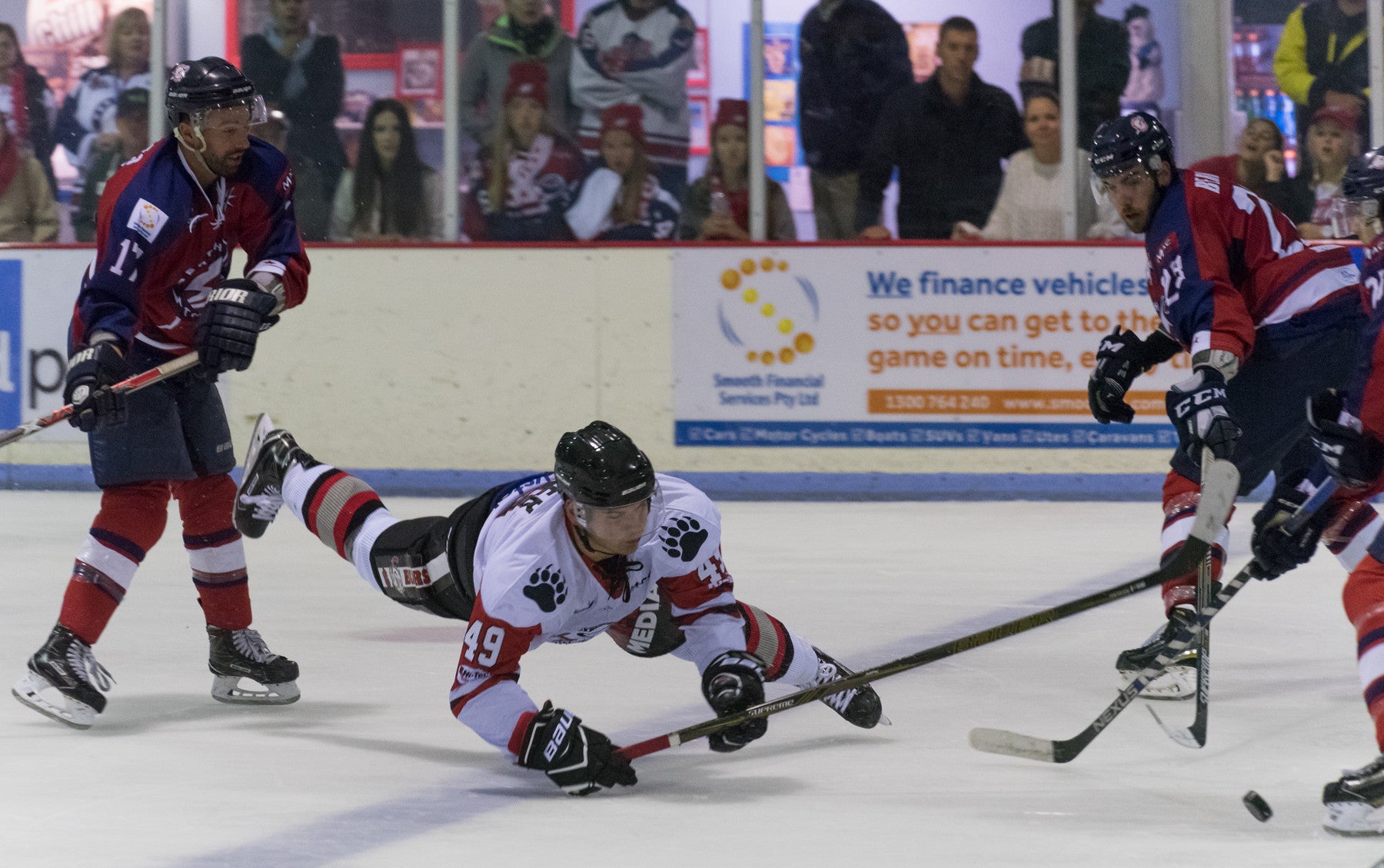 Five key takeaways from the Sydney Bears' 5-4 shootout win against the Perth Thunder at Perth Ice Arena.
Early grind reaps rewards against rusty opposition. The Bears came steaming out of the blocks with a point to prove, ready to push hard against a Perth Thunder side that hadn't played in just under two weeks.
Unfortunately, their early bumping and grinding saw no benefit, as Peter Di Salvo held strong in the Perth net, despite the team struggling to find its legs. The pressure was relatively even from both sides as the first period wore on, with each team putting eight shots apiece on net.
One of these found its way through Anthony Kimlin for the first goal of the game; Ben Breault continuing his impressive point scoring record against the Bears.
Momentum shifts sixteen seconds into the second period. Cameron Todd, playing his first game of the season after returning from his studies State-side, netted the opening Sydney goal with assists from Jeremy Brücker and Tyler Noseworthy.
The Bears continued to harass Di Salvo in the Perth net, attesting to their determination to net a regulation win this time around. It paid off when Todd, assisted by the same pair netted his second goal six minutes later.
Unfortunately though, after having successful killed a penalty and nearly tallying a third on the powerplay, the Bears conceded to Lynden Lodge almost immediately from his penalty box release to bring it to an even 2-2.
Intensity moves up a notch in the third period. With Jackson Brewer and Breault given matching penalties for roughing, the tone was very much set. A cross-check from Noseworthy however was the chance that Perth had been seeking, as Rob Haselhurst netted a powerplay goal to put them ahead.
Thunder put another in the net less than a minute later through Jonathan Bremner to put a win within their grasp with twelve minutes remaining.
Twenty-two shots on net finally pay off. The Bears took shot after shot in the third period to no avail; until the Perth side gave them a late powerplay. With two and a half minutes left to play, it was all or nothing for the Sydney side. An errant hook from Sam Wilson helped too, as he found himself sitting the final 1:45 in the penalty box.
Kimlin leaving his net and all-out attack paid dividends as team captain Michael Schlamp made it a one-goal game with 1:15 to go, before Nick Rivait levelled the scoreline with thirty-three seconds remaining.
Impressive shootout form continues in Perth. Having sealed the shootout win last time against the Perth Thunder, it was no wonder the Bears looked confident before this one.
Brewer may not have been able to solve Di Salvo, but Noseworthy was able to cap his four-assist night with a shootout goal before Tomas Landa netted the winner.
The team looked impressive, working hard to wear down a Thunder side that has been a contender the past few seasons. Whilst they had a few unlucky bounces, the penalty killing was again tough and the team showed great resilience to fight back in the final two minutes with the game seemingly lost.
Photo Credit: Richard Sak
Leave a comment
Comments will be approved before showing up.