Five Takeaways: Sydney Bears vs Adelaide Adrenaline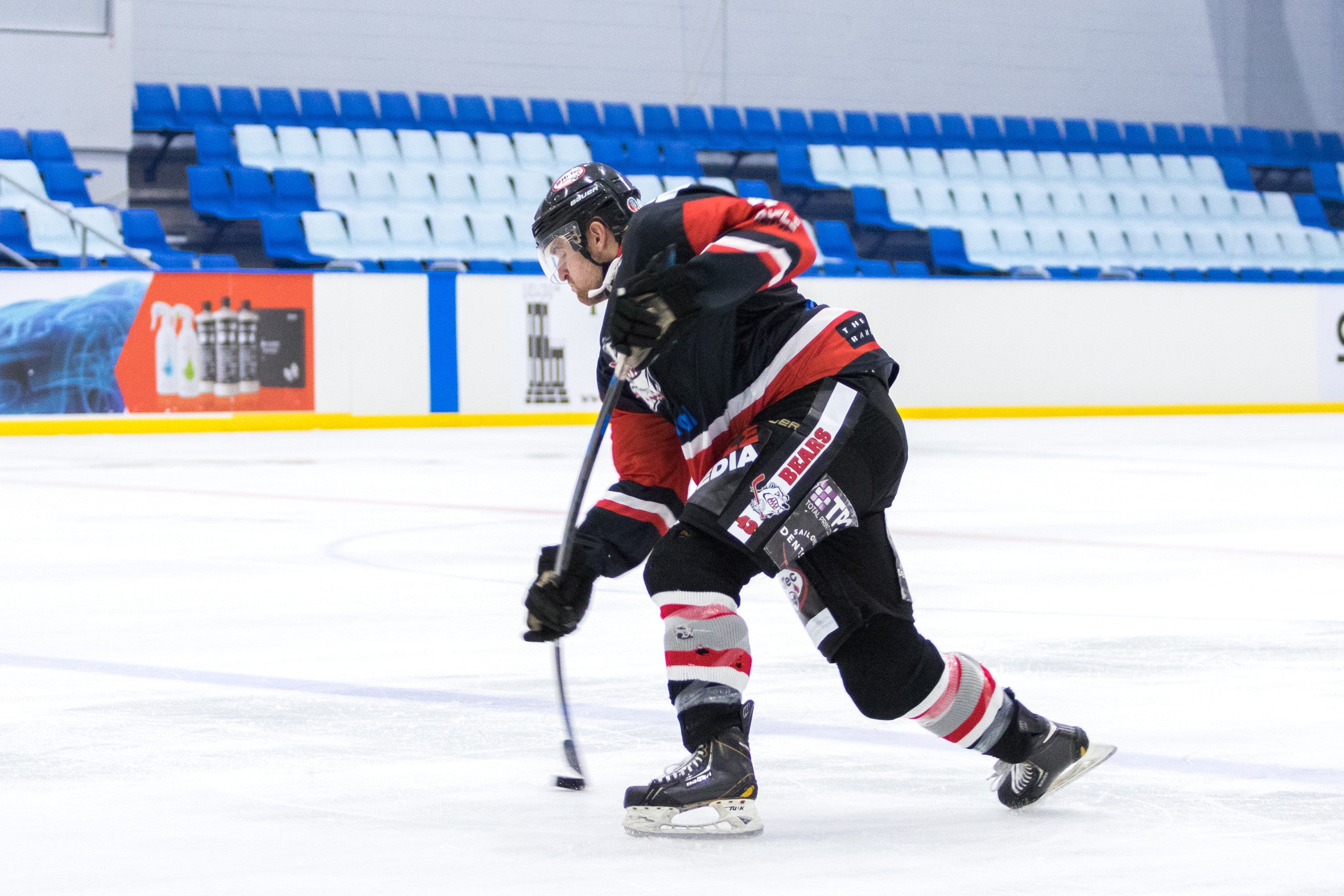 Five key takeaways from the Sydney Bears' 3-2 shootout loss against the Adelaide Adrenaline at Macquarie Ice Rink.
Bears keen to test new Adelaide goaltender early on. With Matt Murphy making his debut in front of a defence that has shown a lot of weaknesses this season, it was clear that the smart approach was to put offensive pressure on the Adrenaline.
Sydney did this and then some, limiting their opposition to a meagre six shots on Anthony Kimlin whilst hounding Murphy in the attacking zone. They put up an impressive shot total of eighteen in the first period; though try as they might, couldn't solve the tender.
Tyler Noseworthy continues fine recent form. Noseworthy continued his point streak, netting a first Australian Ice Hockey League goal very early in the second period assisted by his Australian line mates, Cameron Todd and Richard Tesarik.
Unfortunately, the Bears weren't able to capitalise and soon found themselves in a physical tug of war which ended with captain, Michael Schlamp heading to the penalty box for elbowing. Adrenaline, to their credit, were looking greatly improved on their first period showing.
Adelaide break the deadlock, but not for long. With Schlamp sitting out, the Sydney penalty kill was put to work. It didn't prove effective though as Greg Oddy edged ever closer to AIHL point number six hundred, scoring with less than twenty seconds to go on the Adrenaline powerplay.
The level score didn't even last a minute though as Jackson Brewer struck back, netting the Bears' second goal of the game off of a Tomas Landa and Nick Rivait play.
Sydney fails to close out the game. Despite once again peppering the opponents' net with another eighteen shots for the period, the Bears were unable to close out the game. They were able to shut down two power plays successfully midway through the period, but with two minutes remaining and a 2-1 win looking likely, they failed to shut out a Cameron Critchlow shot that saw the scores levelled.
Shootout marks more lost points for the team. Despite Kimlin's best efforts he wasn't able to stop Critchlow in the shootout. Noseworthy levelled the scoreline for the Bears, before Josef Rezek stepped up to net the winning goal for the away team. Todd and Landa proved unable to get their shots past Murphy.
You can draw a few conclusions from the game result. The Bears have plenty of power in the offensive zone, harassing the debuting goaltender with a ridiculous forty seven attempts on his net. The opposing tender was hot. Plain and simple, they ran into a goaltender that was absolutely on his game. Third, they need to ensure they close out games.
Unfortunately, they surrendered three points against an injury depleted side in the final two minutes. These are the games the team needs to ensure they finish strongly if they want to remain a shot at the top four. Hopefully, they can show some bounce back against the Perth Thunder on Sunday night.
Photo Credit: Peter Podlaha
Leave a comment
Comments will be approved before showing up.