Clare Nets 1st AIHL Goal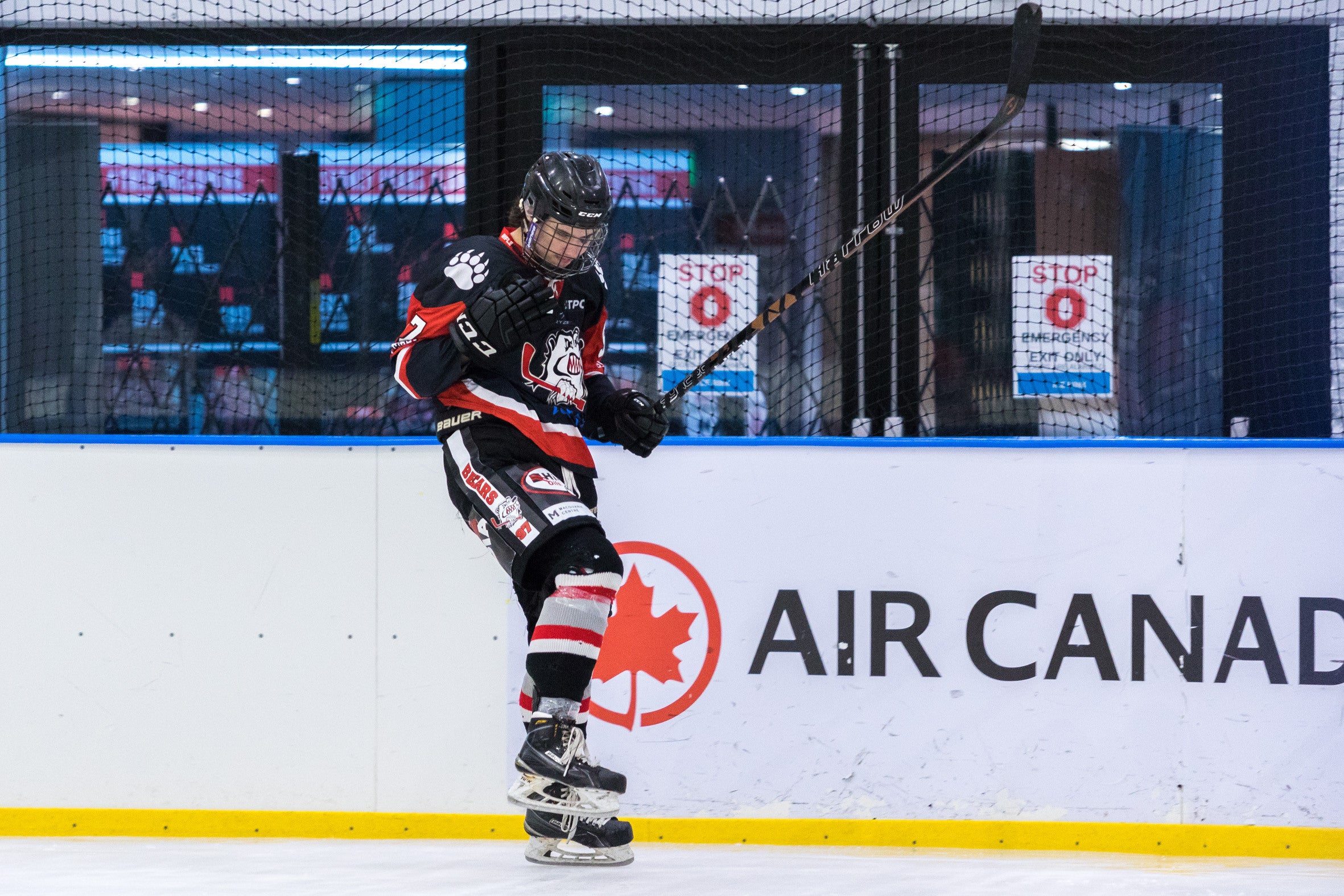 It was a landmark night for young Sydney Bears defenceman Tyerell Clare, as he notched his first ever Australian Ice Hockey League goal in the Bears' 8-4 romp over the Perth Thunder at Macquarie Ice Rink.
His third period marker, assisted by Nicholas Rivait and Tyler Noseworthy saw the Bears go 7-3 up at the time and concluded another strong defensive performance from the nineteen year old. He also provided the primary assist on Noseworthy's opening goal for the team.
Clare, to his credit, has come on in leaps and bounds since being paired with more experienced players like import Rivait and Mighty Roos representative, Brian Funes. The goal tonight was purely the icing on the cake for a solid showing so far this season.
Tyerell debuted for the Bears as a seventeen year old in the 2015 season and has since played most games in the preceding AIHL seasons for the team. He also has spent time overseas playing for the Vancouver Rangers in the United States.
Over that time, he has consistently displayed tendencies more towards defence than offence, but the extra freedom gifted by playing alongside wiser heads on the blue line has benefitted him, as seen tonight.  Prior to hitting this landmark, his AIHL record was four assists, one in each season played and 101 penalty minutes.
This season has now seen a goal, two assists and a paltry six penalty minutes, much to the overall benefit of the team.
The Bears will definitely be looking for more of the same from a young man with a lot of potential. From here, the hope is that he'll continue to bring his game every night and maybe notch a few more points for the team.
Photo Credit: Peter Podlaha
Leave a comment
Comments will be approved before showing up.