Bears Mentor Next Generation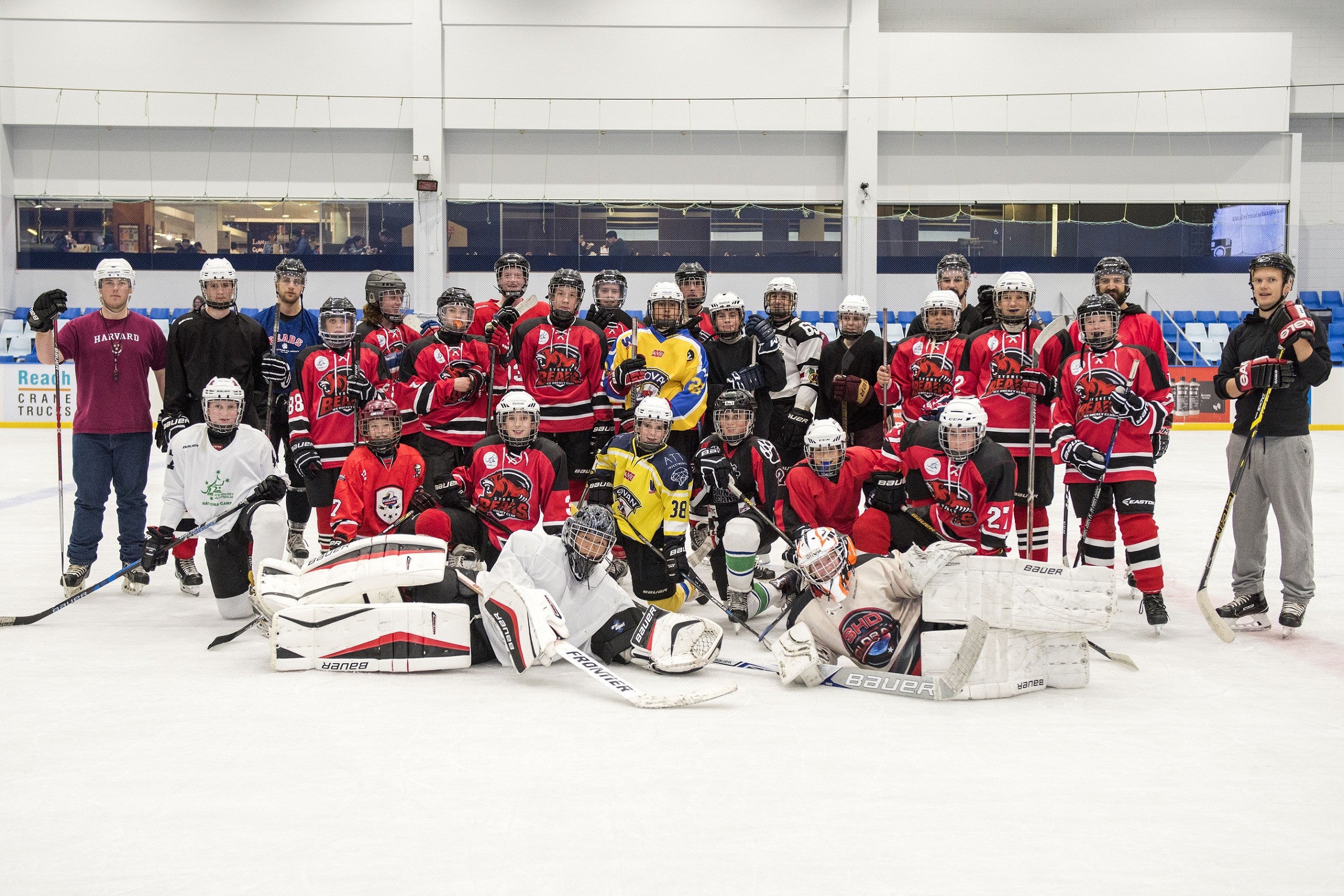 Whilst performances have been up and down in the Australian Ice Hockey League for the Sydney Bears, one thing that hasn't been inconsistent is the team's willingness to involve itself with the Ice Hockey NSW team that shares their name and roots.
Andrew Rumpel, President of the Sydney Bears IHNSW team, has seen the relationship between the teams he oversees and the AIHL team blossom this season.
'With the AIHL team gradually making their way back to Macquarie Ice Rink, beginning with training at the rink a few years back, the [IHNSW] Bears wanted to bridge a closer connection between the AIHL club and the local club. The goal is to see the AIHL players provide mentorship to a new generation of kids that hopefully will become AIHL players someday too,' states Rumpel.
Adrian Esposito has been one of the key figures from the AIHL side who has regularly gotten involved. A local player himself, he graduated through the junior grades of the team and this, Rumpel hopes, will make a big difference:
'Adrian is not just a player that has grown up locally playing hockey, but he went through the junior grades at the Bears and that makes a huge impact as kids can see where hard work, passion and dedication to playing ice hockey can take them. To have Adrian return and dedicate his time to the local club is very generous as well as inspiring.'
This showing of generosity extends beyond just Adrian, with Andrew pointing out that the Bears have 'had players like Brian Funes, Cameron Todd and Tyerell Clare all assist with the club from time to time in training and mentorship.' He also adds that they 'have ex-AIHL Bears player Lee Turner that coaching the women's team, so AIHL players are quite prominent in helping with grassroots junior hockey with our club.'
The involvement of the players extends far beyond just being there:
'[They] attend our trainings, assisting in and providing training drills and scenarios for our youth teams (Bantams and Midgets). Some players such as Adrian [Esposito] also help as an Assistant Coach, running the training sessions and filling in for our coaches from time to time.
They also provide the teams with tips and small group scenario training in various aspects of play in the sport, for example; contact and checking. This helps elevate our kids as they are receiving advice and sometimes scrimmaging with AIHL players who have gone through the same process of learning and developing growing up,' states Rumpel.
The biggest success for the IHNSW team this year has been the move back to Macquarie Ice Rink. The renovation of the rink hasn't just assisted the AIHL team, but has gone a long way in, as Rumpel puts it, 'it makes a big difference in club culture and the overall mood.'
He also adds that it's the first time in the past four to five years that they have been able to ice teams in all grades, from Mites through to Midgets. The AIHL side play a role in this, as they have worked hard in mentoring these youngsters and ensuring they continue to grow in the sport.
Asked whether his young players aspire to the Sydney Bears' AIHL side, he is emphatic in stating this to be the case, saying:
'Very much so, especially around 15 to 16, whereby the East Coast Super League (Junior A & Senior A competition) and the AIHL are already looking at reserve rosters and training opportunities - some of these kids have a plan to develop and work through to become a player in the AIHL.'
If both Bears' teams can continue to build and grow their unique relationship, it's only a matter of time before we start seeing more players graduating from the IHNSW competitions to the AIHL team. It's a progression that both sides, no doubt, are excited to see if it bears fruit in the upcoming years.
Photo Credit: IHNSW Sydney Bears
Leave a comment
Comments will be approved before showing up.