Annesley Drawing Positives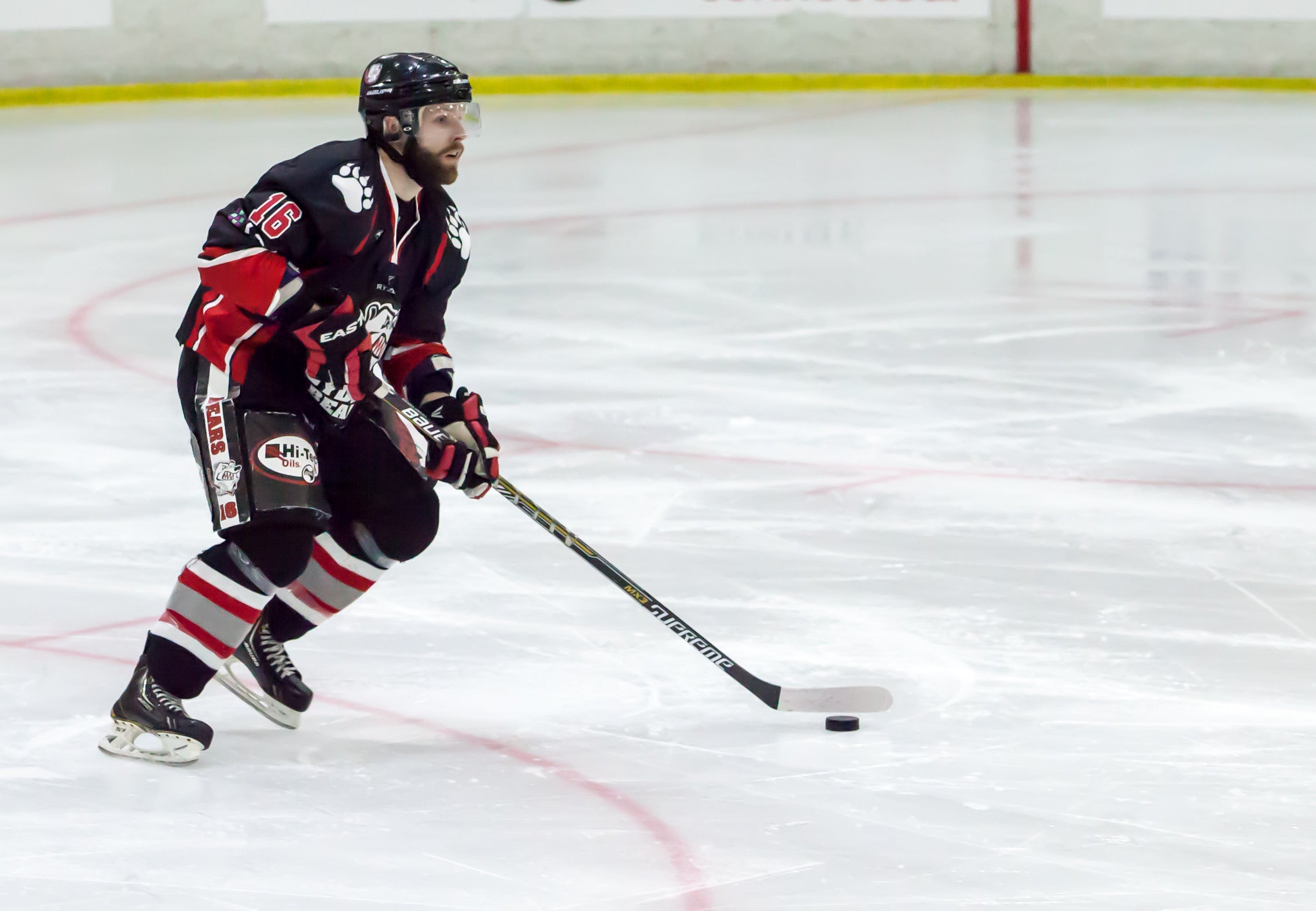 An unfortunate recurrent shoulder injury has seen Ryan Annesley step off the ice this season for the Sydney Bears. He has taken up a role as an assistant coach with the team.
For Ryan Annesley, the state of his shoulder is a fact of life. It's not something that happened last season; it was merely tweaked over the course of last year.
Asked about it recently, he had no reason to complain saying "The shoulder is doing alright. After having three separate surgeries on it over the years, it never will be back to 100% but it's still on there, so no complaints."
In fact, he managed to play in the first game of the year for the Bears against the Sydney Ice Dogs, in lieu of the import signings that hadn't landed in the country in time. Unfortunately for the side that fixture ended in a 1-0 loss, but there were already positive signs of his defensive coaching on show.
Asked what he hopes to bring to the side, Annesley doesn't pinpoint any one specific system but definitely sees a need for the team to limit opposition chances. "Last year we were in a lot of tight games, so if we can limit the chances of our opponents we know that with a guy like Kimlin in net that will give us a better chance to win night in and night out," he states. "[We] just need to play better defence overall as a five man unit."
This is the first time for Ryan behind the bench, not altogether surprising given he's still only thirty one but he's seeing it as another fantastic opportunity:
"Australia has been great to me and I never could have imagined things working out as well as they have so far. Without the Sydney Bears and especially Ronny [Kuprowsky], I wouldn't even be here in Sydney so I am so grateful for getting the opportunity and thankful for how awesome everyone within the organization has been to me. They are a top class hockey club!"
In looking at the transition to the bench, the chance to impart his knowledge came about quite organically.
"I knew how much I wanted to still be a part of the team and help out where I could. After discussing it with Ronny in the off season, he thought I could help out with practice drills and especially help with coaching the defence, as that's where I have played, and that Brent Vandenberg could add his two cents on the forward side of the game."
He is delighted, much like the rest of the Bears' cohort, to have moved back to the recently renovated Macquarie Ice Rink.
"Location, ice quality and fan support have all been upgraded since the move to Macquarie. I'm excited to see what kind of crowds we will get once we start tallying some wins together. The next step would be to get glass installed but I can see this being the home of the Bears for years to come," he says emphatically, clearly happy for the move.
In closing, he is keen to add that the Sydney Bears have as much chance as any team this year. "One thing I can say is that this league is very competitive and any team can win on any given night. With that in mind, to make the playoffs we just need to ensure that we are playing good, consistent hockey."
Hopefully for Ryan and the Bears, they can find that consistency and make a strong showing this season, hopefully culminating in a return to the Goodall Cup weekend.
Photo Credit: Rev. William Stewart
Leave a comment
Comments will be approved before showing up.